Главная » Single-post HDTV machines
Single-post HDTV machines
Polistan company offers you to purchase one of the most modern and functional machines for welding stretch ceilings on the Russian market at present.
Advantages of the presented single-station machine for high frequency welding of PVC:
The components are manufactured in Japan, Korea, and Taiwan and guarantee additional reliability in the operation of the machine.
The machine is equipped with a pneumatic cylinder with height adjustment of lowering the electrode, with pressure adjustment of the clamp.
The machine's mechanical design is designed for the use of 670mm long electrodes (the maximum length of Italian electrodes), which ensures a minimum number of joints, which means the most durable seam and high performance.
A modern electronic, adjustable breakdown protection system (spark protection) eliminates the breakdown of the dielectric, extending the service life of the equipment, in this case, the electrodes.
The generator lamp E3062 has a life of 8000 hours of operation. The power output of the 3.4-4.5 kW. The concentrated welding area is 13000mm2.
Only 20% of the equipment's power is used for ceiling welding.
A whopping 8 times the power reserve.
Single-post HDTV welding machines can operate at 220 volts or 380 volts. They are equipped with a built-in voltage regulator.
Equipment, spare parts, accessories-always available
Signature guarantee, starting-up and adjustment work, after-sales suppor
Training Your staff in technology, configuration, and equipment setup (based on the specific model you purchased)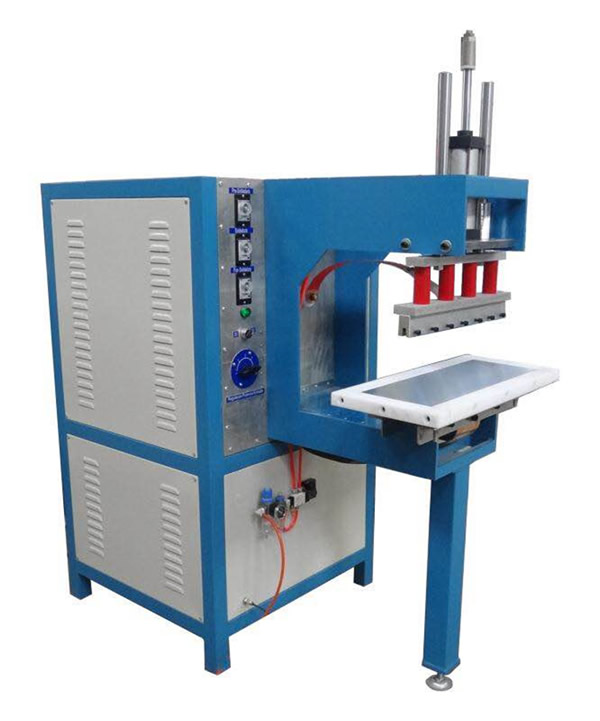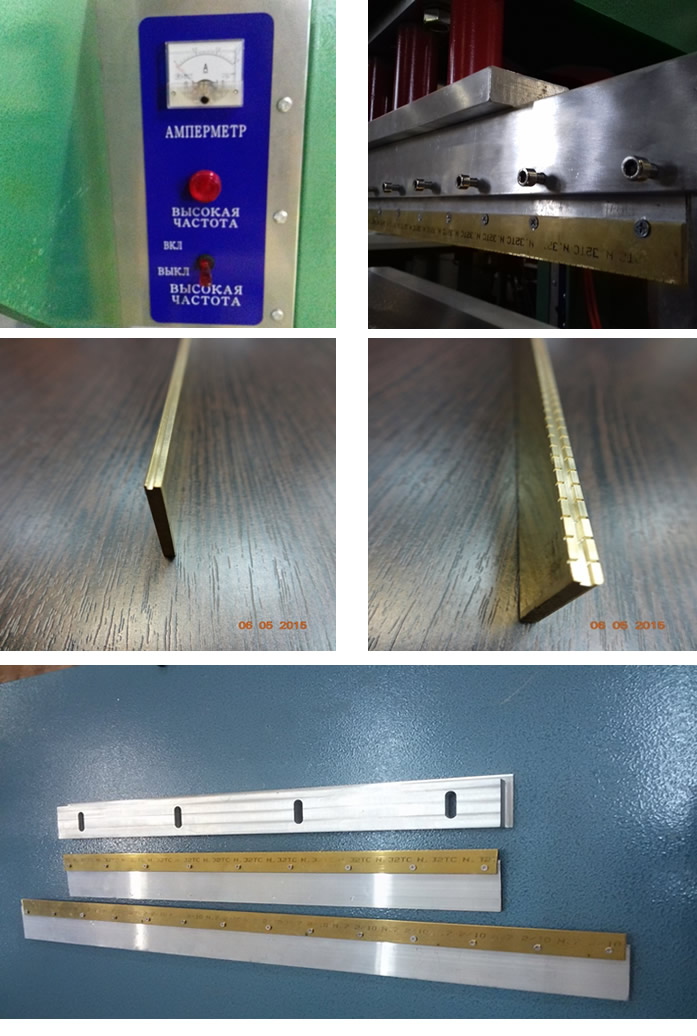 COMPLETE SET OF THE MACHINE
1.A set of duplicated electrodes (for a cloth-1 piece. for a harpoon-1 piece.)
2.the harpoon holder is milled.1pc.
3.dielectric (electric cardboard)1kg-5M2
4.operating instructions in Russian( information on CD).
5.Sales contract.
6.Act of receiving the transfer.
7.Warranty obligation.
8.Certificate.
9.database of suppliers of materials.
10.measuring and cutting programs.
11.training in welding setup and technology is free of charge.
The price of the machine in the complete set is 200 thousand rubles.
The compressor is purchased independently and is not included in the package.
CONNECTION CONDITIONS
Model

Power Supply

Power
Frequency

Frequency
fluctuations'

Welding
area

Characteristics for COPPER wire

3.2

220V 50Hz
380V 50Hz

5.0 sq. A

27,12 MHz

13000 sq. mm

2х2,5 sq. mm
4х2,5 sq. mm
NOTE
1.grounding .
2.the diameter of the grounding conductor is the same or more as that of the electric drive.
3.the machine must be connected via an automatic switch, at least 25A.
4.the diameter of the plastic air hose is 8mm.

OVERALL DIMENSIONS
The Assembly 1. 05x1. 6x1. 45 consists of two parts.
Generator and press.
To be sent by the transport company, we pack it in a box.
1.2х1.8х1.0
Volume 2, 2m3. Weight 300kg.